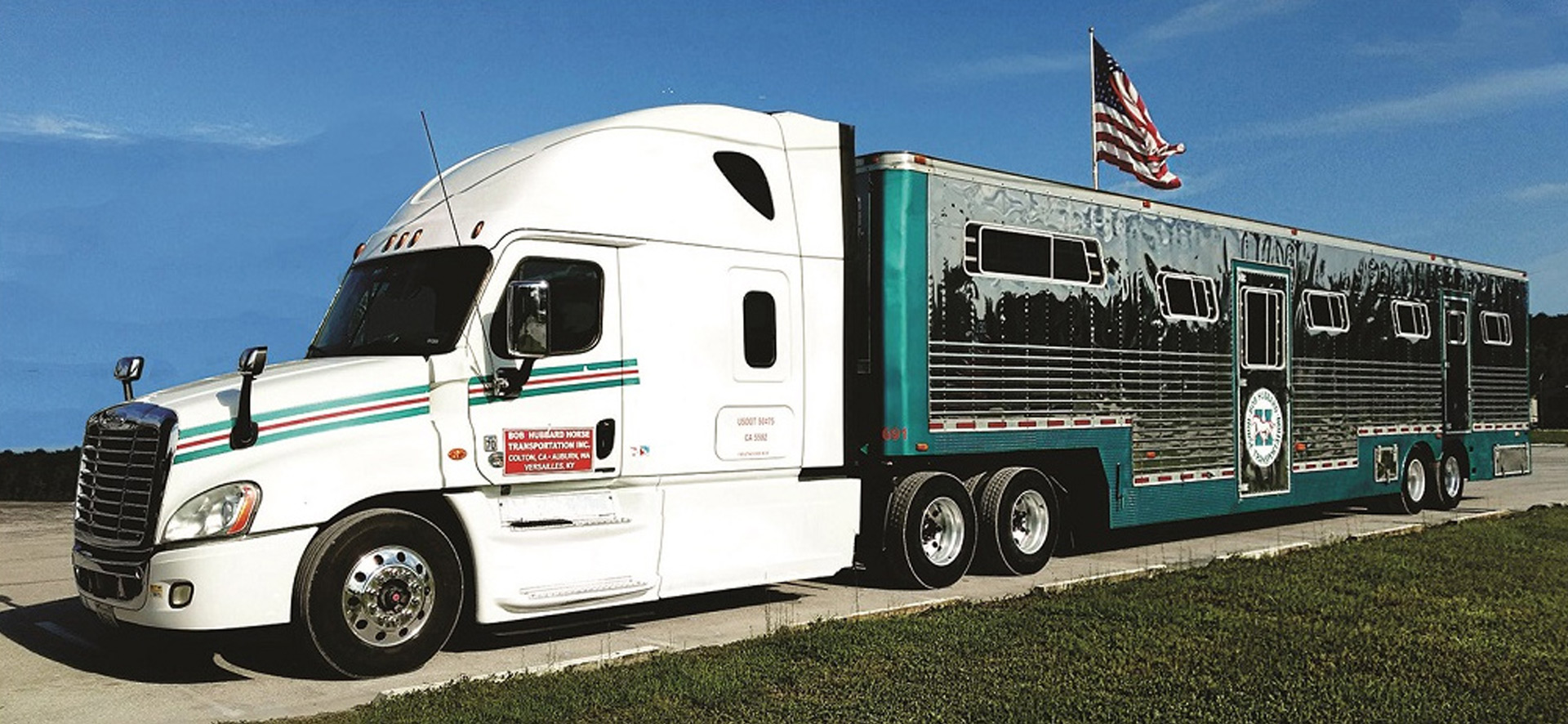 SAFETY AND CARE FOR TRANSPORTING MY HORSE
Unique to the industry is our level of commitment to the safety, health and comfort of the horses we transport, and the peace of mind of their owners. Our dedication in this regard is reflected in our network of layover farms throughout the United States. Each of these facilities is dedicated to the highest standard of care, and employ skilled veterinarians who are on call round the clock.
During their journey, your horses ride in our air-ride vans featuring adjustable stalls that ensure optimum comfort and a safe journey. Along the way your horse is in the caring hands of our professional drivers, who are experienced horsemen, hired and trained to exceed the most rigid driving and horse handling standards.
Because your peace of mind is as important as the comfort and safety of your horse, we utilize state of the art GPS satellite technology that allows our dispatchers to track the location of every Bob Hubbard van and communicate with the drivers throughout your shipment.
The reliability of our vehicles is maintained above DOT standards through our modern repair facility in California, and through our contracts with professional service organizations throughout the country.